Lead the way
in Finance
With WUA's proven customer experience analytics and benchmarking platform you can respond directly to the customer perspective to create the digital customer experience they want. Target areas that optimize conversion, and put your company on the path to continuous improvement.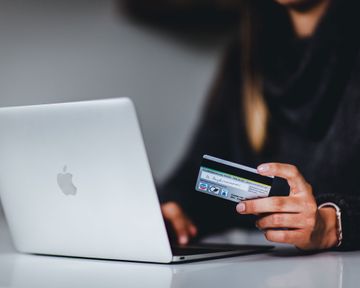 Best website experience in Finance
Get ahead of your competitors
Serve your customers better than the competition can. WUA empowers you with clear insights and priorities, keeping your teams aligned and on track to outsmart the competition at every step. Use our clear KPIs and focus resources on only the priorities with the greatest impact.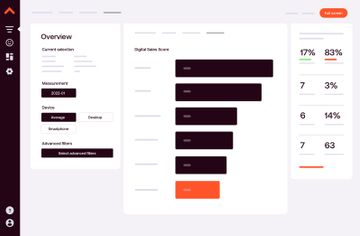 Know exactly what motivates your customer
Get the inside scoop on their needs when the customer decides to take out a mortgage, credit card, or personal loan – and why they choose a competitor instead of you. Get in-depth and qualitative research about consumer needs and the triggers that lead to a buying decision.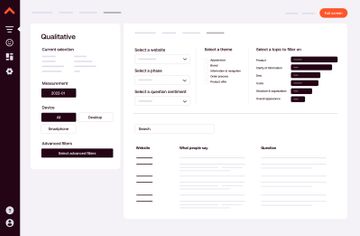 Stop making blind assumptions
Your tailored dashboard will give you an edge you never had before. Know exactly what your customer wants – and why. Retain your customers with a digital customer experience that measurably fulfills their needs. Make sure they can always find the financial product or service they're looking for – easily.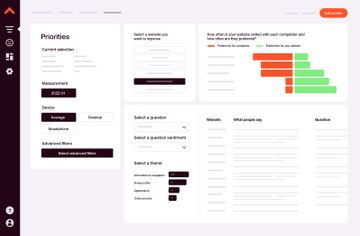 Don't just take it from us.

"Combining ING's internal funnel deep-dive figures and WUA's qualitative insights and recommendations, the local teams of the respective markets were engaged and empowered to plan immediate next actions that have the potential to yield the greatest increase in conversion, ultimately resulting in happier and more satisfied customers."

Philippe Noorderhaven Head of Pricing at ING Italy
Experience the platform yourself.