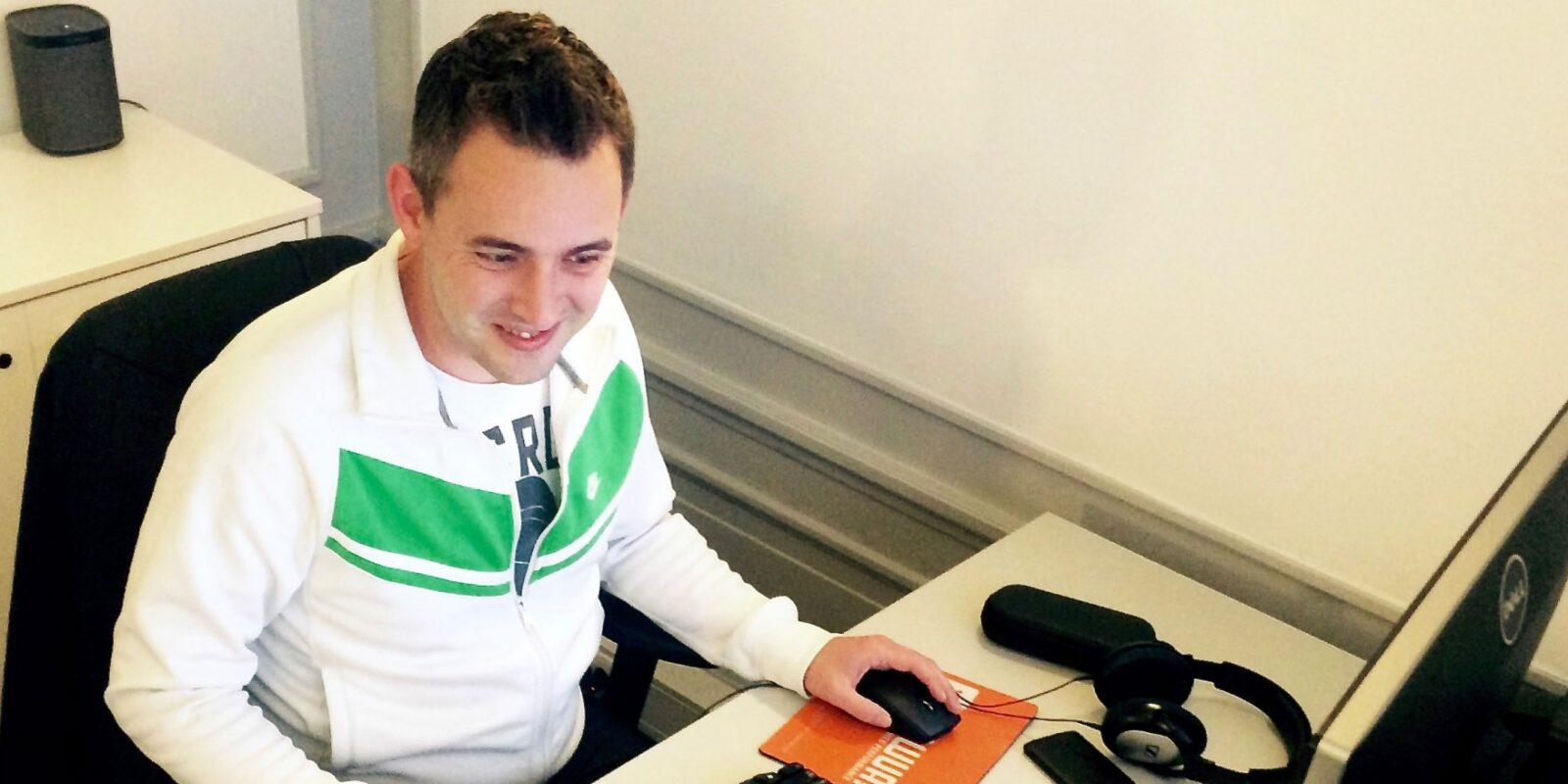 The month of… Steffan Hartzema
Steffan Hartzema has been working for WUA! since 2009. He is our research expert and works like a spider in the web of data gathering, reports, and researchers. Steffan ensures that all studies have the right data and he is the first to check the quantitative part of the research process.
Today is the 4th of November. What was October like? "It was a short month for me, work-wise, because I was touring Java and Bali during the first two weeks, which was lovely. The other two weeks I spent playing catch-up, haha. That's because it's nice and busy at WUA!, and we've developed multiple completely new reports. And the regular Web Performance Scans and Web Service Scans are continuing as usual too. This month is was assisted by Simona, who supports me and teaches me new things so I can get even better at my job."
Why did you join WUA!?
"Before joining WUA! I was working for parent company Effectory. There I was also responsible for producing reports, questionnaires and data checks, and I was given the task of creating a report for WUA!, together with someone from my team. After that I started making these reports for WUA! as well. It turned out to be quite difficult to arrange everything via e-mail and over the phone, and also because I was close my graduation we decided it would be better if I moved to WUA!."
What can we wake you up for in the morning?
"Actually, not a lot. I don't seem to respond well to being woken up just like that. You can wake me up for a fun trip though, but preferably using my wake up light."
Who are your heroes?
"I used to be a real Shaquille O'Neal and Nwanko Kanu fan. The former was a very dominant and tall basketball player (centre), who makes difficult things look really easy. I used to play basketball myself. Kanu was a footballer with Ajax when they last won the Champions League. He also happened to be quite tall and very likeable. Heroes in other areas are Elon Musk and Bill Gates, visionaries who bring about real change."
You have to choose: Having to shower with hotdog juice or having to brush your teeth with steak tartare every day for the rest of your life? Why?
"Showering with hotdog juice for the rest of my life. I think I'm one of the few people who quite enjoys that smell. Also I have rather weak teeth, so I don't think brushing my teeth with steak tartare would be a great idea."
What do you like most about working for WUA! and what are your ambitions?
"What I like the most are the dynamics, challenges, and development opportunities. My ambitions are managing the entire research process with a team, and focusing on innovation."
If you could bring three things to a uninhabited island, what would you bring?
"In order to use a PlayStation you need more than three things, unfortunately. I would bring my girlfriend Jenneke for company, a solar charger, and my smartphone. Not that I'm addicted to my smartphone, but this way I can still play games and the internet provides me with an unlimited amount of information. If they're not paying attention I'll smuggle in some snorkelling gear too."
Are you like your friends?
"I don't think so personality-wise, it's more like we complement each other. We have similar interest to a certain extent, such as going out for a pint, watching football, and
music."
When was the last time you cried?
"Last year at my grandfather's funeral."
What book is on your bedside cabinet?
"Since my last birthday it's mainly been an e-reader, mainly because I was reading a lot of books. I'm currently reading The Shining by Stephen King, who I think is a very underrated writer. I read a lot of other things too, but mainly horror, fantasy, thrillers, and historical and management books. The next book will be 'Reading, knowing, and not forgetting' by Mark Tigchelaar.
What's your motto in life?
"Maybe a little cheesy, but but I do really like the Dutch saying Doe maar gewoon dan doe je gek genoeg, which means something like Just act normal, that's crazy enough…"
What's the worst thing you've done after a Christmas party?
"Haha, I think I fell asleep in a toilet once. I'm going to presume I don't remember the worst things about the parties themselves. Bubbly doesn't really agree with me…"