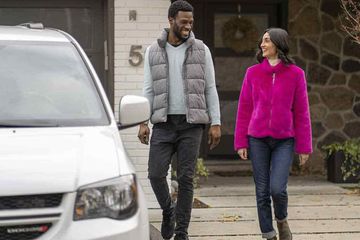 How ONLIA improves customer journeys using the Digital Experience Benchmark
Onlia's goal is to make buying insurance a simple and easy process – whatever they can do to facilitate that, their teams are happy to make it happen. At Onlia, they consider WUA an extension of their team in reaching that goal, and are excited about any insights we get that can help our business. Therefore, it can become easy to miss flaws in the process because the team is so close to development. The insights WUA generate always spark great motivation to enhance customer experience and sales by bringing to light issues that the team at Onlia might not have been aware of, and to make continuous improvements.
By implementing changes as a direct result of WUA's research, Onlia's findability has improved from 16 to 20, and we've seen a steady increase in our reviews on GMB from 2.8 to 3.4, and maintained a stable score of 4.6 on Trust Pilot.
In addition, our website has gone from lagging behind the competition for first impression and customer experience scores in 2019 to outperforming almost every company in the research conducted in 2021.
Top-line results
25%
Increase in findability
Identifying pain points, creating actionable insights
WUA has created an opportunity for Onlia to collect unique insights on how competitive the brand is in the market, and how easy it is for customers to find Onlia. The research conducted by WUA has helped Onlia identify where the pain points in the funnel are, allowing the team at Onlia to prioritize the most pressing experience issues for customers. In the eyes of Onlia, more than providing insights, WUA provides actionable suggestions on how to make their business more successful.
With the varied experience from the consultants at WUA, Onlia has received interesting and unexpected insights – like trust and legitimacy. Once the team was informed this was a concern for customers, it prioritized initiatives like working to improve our ratings on Google My Business and Trust Pilot.
"A lot of the daily work across the company is informed by insights from WUA. The CX Benchmark research reinforced and confirmed the ideas our team were already examining. We were able to shift our strategy with the backing of the data from the WUA research and spring our company into a better site experience and user flow."
Nan Chen, Head of Design & User Experience – Onlia Canada
About Onlia
Onlia is a proudly Canadian, direct insurance provider of home and auto insurance in Ontario. When you choose Onlia, you're choosing Canadian. Customers can buy insurance online 24/7, without brokers, sales teams, or paperwork – less overhead means insurance at a lower cost to you.
In addition to convenience, Onlia offers better coverage. Our goal is to protect you and what you love with strong, affordable insurance – that means standard policies with increased coverage that go well beyond provincial minimums.
As part of the Fairfax Financial group of insurance companies, Onlia is fully supported with licensed agents and caring claims adjusters that are available 24/7, so you'll never be left astray. All policies are underwritten by Verassure Insurance Company.