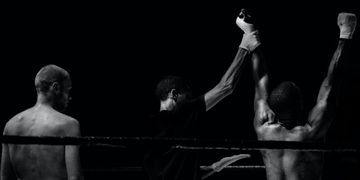 5 ways to use CX benchmark data and win digitally with an optimized customer experience
CX insights and inspiration straight to your inbox!
Subscribe to our email updates for inspiration, product-specific research results, insights and market best practices.
subscribe me!
CX Benchmark: Go beyond data and get the full picture
You and your marketing or UX team probably use a lot of valuable data to optimize your website performance in terms of conversion and user experience. Analytics, heatmaps and feedback tools aren't new to you. But all these tools don't give you the complete picture at all.
What if we told you that you could have the full customer journey experience from 400+ potential customers right in front of you? And that you even have insights in the UX performance of your competitors in the blink of an eye? That's where CX Benchmark studies have the solution. But how can you put this research data to use? We summed up some interesting ideas for you in this blog.
What is digital CX Benchmark research?
Consumer behavior is constantly changing. Nowadays, 98% of consumers start their orientation process on a product or service online. Almost every website visitor of yours is also visiting websites of competitors during this process. Not knowing how your competitor performs on online experience, keeps you in the dark when setting your UX priorities right.
That's why WUA has been developing a CX benchmark, for numerous online customer journeys, for  more than 10 years. In each research phase, we ask 400+ potential customers how they experience their journey on your website and those of your main competitors. This way, you not only have valuable qualitative and quantitative information from a test panel, you also see how the digital customer experiences of your competition are performing.
All this information is gathered in our WUA Digital Experience Platform, a cloud based tool where you can find, compare and use all this information in a blink of an eye.
1. Know where you stand compared to your competition and learn from their best practices using the CX benchmark
You and your team aren't the only ones working on the optimization of your online customer experience, so is your competition. Being the best in your market is a constant battle of winning the attention of your potential customers and providing them with the best user experience. By comparing your customer journey with those of your main competitors, you see where your competition is doing better and on which phases in the journey you need to step up your game.
By not only looking at your own performance data, feedback tools and analytics, but also at real potential customers with real experiences they have with your competition, best practices emerge which you can implement in your digital journey. This way you can stay ahead of that same competitor.
2. Prioritize your UX optimization backlog
Your team probably has a lot of UX optimizations for your website on the backlog. More often than not, most of those are based on scattered data or gut feeling. Also, often budget or time is more decisive for that backlog order than real customer experiences. The CX Benchmark is different.
With customer experiences of 400+ real potential customers and the knowledge of how your main competitors are performing, it makes it way more easy to make a clear prioritization of your UX backlog. No more 'hey I think this is a very cool idea, we should test it on our website' that defines your backlog prioritization.
3. Optimize your customer journey from A to Z (while saving time!)
Often experience and performance metrics are gathered from different platforms which gives you a scattered view on the customer journey. This way, receiving intel and making conclusions on the whole journey is often hard.
With our benchmark studies, we research the whole customer journey: from orientation in Google, information gathering on your website up until decision making.
With benchmark information, you have an overview of the customer experience during the whole journey, stuffed with qualitative and quantitative data. This allows you to know where in the journey you need to make the most improvements, which helps you with prioritizing your ux optimizations.
By having your customer journey experience and those of your competitors right in front of you in our cloud based platform, you also save a lot of time gathering all this interesting information from different tools.
4. Discover UX optimizations you didn't think of
It's true, analytics, heatmaps and some logical thinking can provide you with a lot of ideas for optimizing the customer experience on your website. But knowing how potential customers think about your brand reliability, why they click on certain things on your website, how clear the information is on your website, why they decide to choose your product over others (or not) gives you way more inspiration on ux optimizations than your current analytics and some logical thinking.
5. The CX Benchmark helps management teams make the right decision
It's difficult to convince your manager, CMO or CEO why your team needs to put time and effort into multiple ux optimizations once again. We've got you covered. It'll be hard for management to deny a wishlist of optimizations if you have rock-solid, qualitative and quantitative evidence to back you up. With the CX benchmark, you can show your CEO exactly why the competitors' customer journey is scoring better. And no manager or CEO likes losing, right?
Learn from the best to win digitally
Online competition has one simple rule: the winner takes it all.
According to 10 years of research, we know that the best website in a sector get's chosen 44% more than the number two. It really pays off to look at the best in your industry and learn what potential customers are experiencing on your and their websites.
Curious to know more about the advantages of the CX Benchmark, our methodology and the Digital Experience Platform? Take a look for more information.
Want to discover your position, and see the WUA Digital Experience Platform in action? Book a demo with one of our advisors.