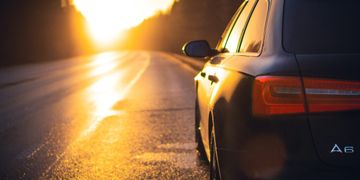 LeasePlan.com is convincing in brand presentation for the business car driver
Where Athlon.nl draws in the most customers in the end in the Business Lease study (August 2018) LeasePlan.com is mostly convincing in theme element Brand. On several pages, the business car provider wins consumers' trust. LeasePlan does this as follows:
Size and expertise are mentioned, but the future is also talked about
Expertise and size are often-used means to show the customer is dealing with a reliable company. Athlon does the same. LeasePlan.com takes it a step further and tells its website visitors about its mission. Whether you need one car or an entire fleet of cars: it's our mission to offer you 'any car (regardless of model), anytime, and anywhere. This way, you can concentrate on what's next.' This shows a type of service that respondents appreciate because the company "has eyes for its customers".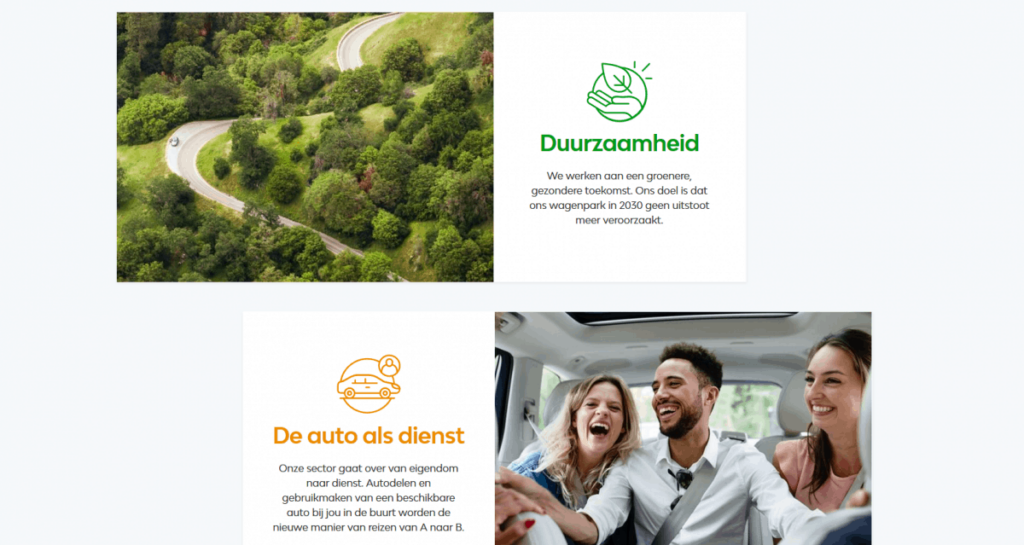 A little further down on the page, the sustainability aspect is also mentioned; a clear story, customers say, who feel the page is "well-organized and ethically responsible".
LeasePlan relieves customers of burdens: from the homepage to the business lease page
On a separate business page, LeasePlan clearly explains why the customer should choose LeasePlan. Here, it once again first stress the service aspect – in line with its mission. In the last sentence, for instance, it says: "We're designed especially for unburdening you and your company."
This is then supported with striking icons and colors that again show the most important message: carefree business driving thanks to the quality of the world's biggest lease company. The competitive prices, all-inclusive prices, and fast delivery, because 'that's nice for you, and good for your business', LeasePlan says. Respondents say about this: "The company seems reliable and knowledgeable to me."
Next, the company is strong in its closing, with a final emphasis on how much the business driver can trust in LeasePlan, and how LeasePlan helps to 'keep you and your company moving'.