energy contract
Win a bigger share of the energy market
The energy market is a competitive market, and winning is hard. Know exactly what your competition is doing better – and beat them at it to grow your share.
Who leads the energy market?
Hundreds of voices. One clear message.
Your WUA research team tasks 400+ consumers with a realistic task. Which websites do they find? Do they choose you or your competitor – and, more importantly – why?
Each step of your customer's journey is cataloged, measured, and converted into insights and metrics presented in your Digital Experience Dashboard.
Quantitative data and Qualitative feedback give you a detailed vision of how the customer experiences your website.
You get the same granular insights about your competitors, too, so you can see what they're doing (and how well it works for them).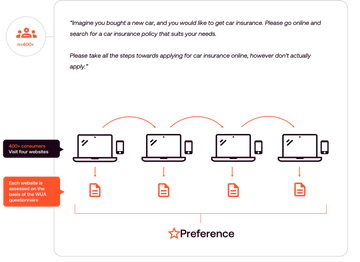 Win the battle for the customer
Your ranking is much more than a list. It shows how you are losing out to the competition, and how close they are to overtaking you. With detailed feedback and clear answers, you know why – and what to do to stay at the top.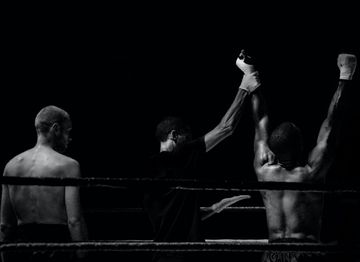 Build your strengths, eliminate your weaknesses.
Use clear indicators to precisely target improvements with the most strategic importance. Our predictive modeling tools will help you see where the greatest impacts can be made. Understand which actions are needed to improve your Sales Score and CX Score, and know that you're spending resources wisely.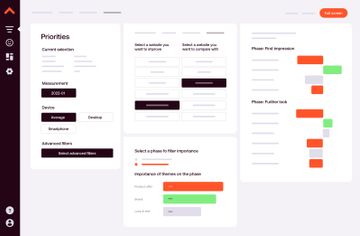 Go beyond analytics. Way beyond.
You already know your conversion rate – and all the rest. Now you can understand the story behind customer behavior with detailed qualitative feedback.
Zoom-in to the single-customer level – and find out what works, what doesn't, and why they choose a competitor over you.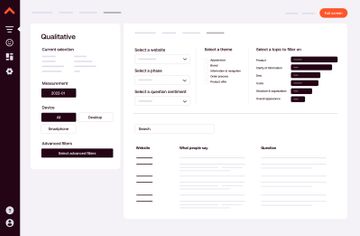 Don't just take it from us.

"The WUA research is used at many levels in our marketing team. We use the research results to give a new direction to the look & feel of our campaigns. The research recommendations are also used for new a / b test ideas, in our online always-on campaigns and in our website optimizations."

Didy Bos Senior Online Marketeer at Greenchoice
Most recent
measurement Energy Contract
Where do Dutch consumers prefer to go when in search of a energy contract, and which website do they ultimately choose?
Stop flying blind, and hit your targets.
WUA's Customer Experience Platform gives you the ability to see exactly what your competition is doing and how it compares to you.
Gain the edge over your competitors by pushing your website performance to the very top of its game.
See precisely how your website measures-up to other market leaders and direct competition within your sector. Make targeted improvements with real impact.
Understand your performance at a glance, and dive deep into the reasons why – with detailed data and insights that give you a clear vision.
Get a demo