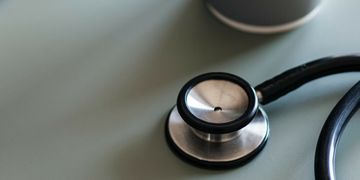 Independer takes its visitors by the hand, but lets them make their own choices
In the past few years, Independer.nl has grown from small player in the health insurance market to one that's impossible to ignore, doubling their score in Preference. In the Car insurance market and Energy industry, too, the company has climbed through the ranks from outside the top-5 to a first place on smartphone.
In the large-scale health insurance study, conducted among 1,200 respondents, Independer.nl wins first place for the first time. Their first place is earned thanks to several adjustments to the website, among other things, which nudge visitors just enough to make them choose a health insurance policy on Independer.nl.
The importance of a good website is also emphasized in the study conducted by Netherlands Health Insurers: this year, over 1.2 million people switched health insurers. That number has only been higher in 2013. In this article, we explain why Independer.nl is the Digital Sales winner in this WUA study.
Free dental accidents insurance helps people choose Independer.nl
The customer journey starts out relatively simple: visitors fill out a few personal details on the homepage. The bonus – in this case a free dental accident insurance policy – is clearly mentioned. It's a reason customers choose to take out their insurance policy through Independer.nl rather than at a health insurer's website, because after all, they won't get the free dental insurance there!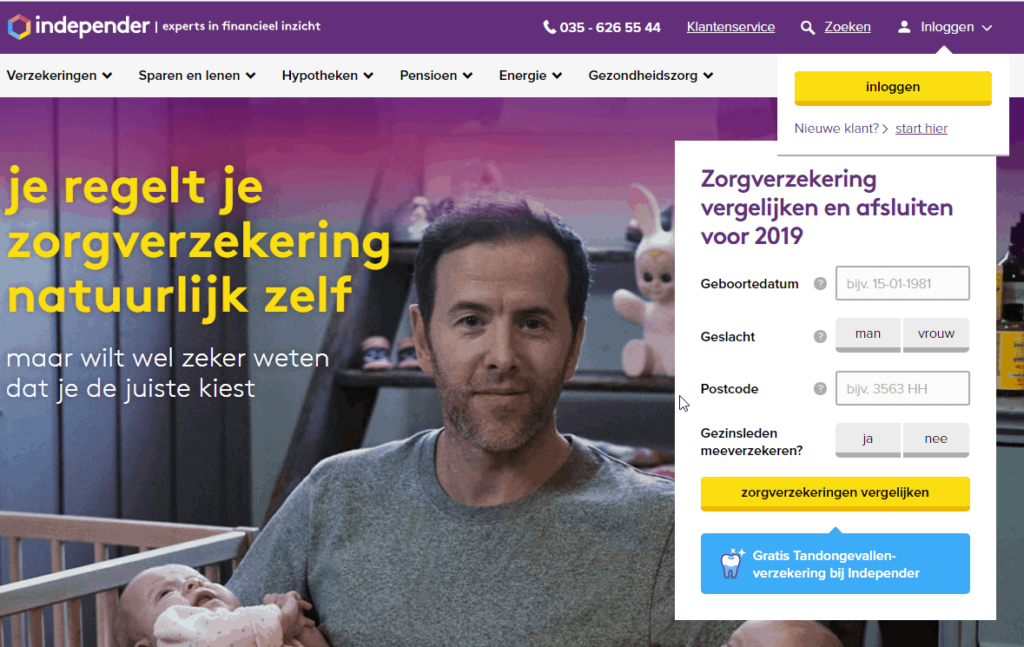 Independer.nl recognizes that it's hard to choose
From start to finish, Independer.nl assists its visitors in the search for a health insurance policy. Consumers feel understood: the Independer.nl website recognizes that it can be hard to choose. A questionnaire leads visitors around several different options, but the company's employees also offer advice. One of them says: You don't really need dental insurance – Justin, with Independer since 2016. Consumers appreciate this: "You can choose the Choosing Assistant, which asks you direct questions to help you decide whether additional coverage is necessary or not. It gives good advice relevant to your situation. The overview is clear, and it includes reviews."
The health insurer makes sure visitors get what they pay for
Independer.nl makes it possible to get quality at a good price, which is affirmed by Sharon (employed by the insurer since 2004). She once again explains why Independer.nl shows the best price-to-quality ratio. It allows the visitor to select the cheapest option – something that not everyone wants to do, but is handy. One respondent summarizes it as follows: "The offer is diverse because it's a comparison website. You're instantly referred to the best insurance policy in price-to-quality ratio. If you want, you can also choose the cheapest option (not my preference but surely there are many who are looking for exactly this). If you still have questions, you can use the chat option. Very convenient if you have questions during your search."
Combined with all the information Independer.nl has of its visitors at that moment, there's a strong perception that it shows the offer at a competitive price. How the price-to-quality ratio is constructed is explained further below the (?) of information. Independer.nl's openness about this contributes to the trust people have – something done very differently by CZ.nl, for example.
During the process, in which the consumer receives more information about health insurance policies, Independer.nl retains a faithful guiding role. It clearly mentions the next steps of the process and shows the service.
Take a visitor by the hand and help them make their choice
Independer.nl is a comparison website, and as such has a large offer for the consumer, including the cheapest option. However, this isn't the ultimate reason for all visitors to visit Independer.nl in search of an insurance policy: the excellent guidance it provides throughout a large offer helps customers choose. This is what you can learn from Independer.nl:
Provide a clear starting point where customers can fill in their information beforehand. In the case of Independer.nl, this is a large header with a few fields to fill in. Visitors instantly know where to start.
Offer something extra. Independer.nl shows the same prices as the health insurers' websites do. Customers are convinced to take out insurance on Independer.nl thanks to the 'little extra' it offers (the dental accidents insurance).
Clearly show the differences between your products and/or services, and consider including an explanation about the price-to-quality ratio.
Assist the customer in making a choice by offering advice, or by asking questions that lead the consumer one step closer to the product or service that's right for them.
Remain faithful to who you are during the entire process. Independer.nl is a guide, and from start to finish, it offers advice or the option to show more information.