Free eBook: The Digital Excellence Challenge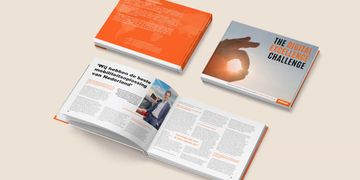 We held 23 in-depth interviews with the digital leads and winners of our benchmark studies. What do these winners have in common? What is their secret and magic formula for digital dominance? What are the most important challenges they face? How do they excel in the digital arena and what does their roadmap for digital success look like? And most important: What can YOU learn from them?
Download The Digital Excellence Challenge as a free e-book now.
Yes, I would like to download this ebook now.
Over 84 pages filled with strategies, approaches, tactics, and inspiration to excel in digital
How can you win, and claim the number 1 position in the area of consumer experience
8 chapters full of insights and tactics to get you started immediately
Inspiring interviews with 25 digital winners in 23 interviews