CX Lessons from ANWB, The North Face, Coolblue, Centraal Beheer and Robeco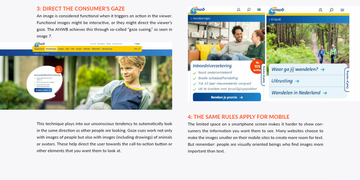 What online CX-lessons can you learn from companies like The North Face, Coolblue, ANWB, bol.com and Robeco? How do they manage to "guide" their visitors, preventing choice-overload with smart navigation tactics, and show off expertise to convert new customers?
You'll find out in this whitepaper, in which we've selected the best insights articles from our research team over the past year.