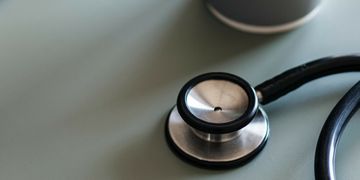 Almost half of the Dutch population wants to pay more premiums for tackling staff shortages and salary in health care
Almost half of the Dutch are willing to pay more for their monthly health insurance premium if the salaries go up in health care or the staff shortage in hospitals or nursing homes is solved. The average Dutch person in choosing health insurance is also very price-driven. That appears from large-scale research into taking out health insurance online. A total of 1,200 consumers participated in the study.
Higher pay for healthcare staff
In total, 42% of the respondents indicated that they totally agreed or somewhat agreed with the statement "I am willing to pay more for my health insurance if that means that salaries will rise in health care." The question "I am willing to pay more if the staff shortage in hospitals and nursing homes is resolved" also receives a positive response from almost half (46%).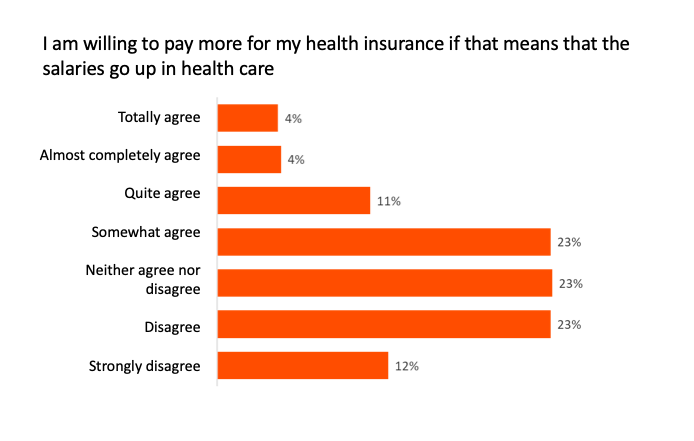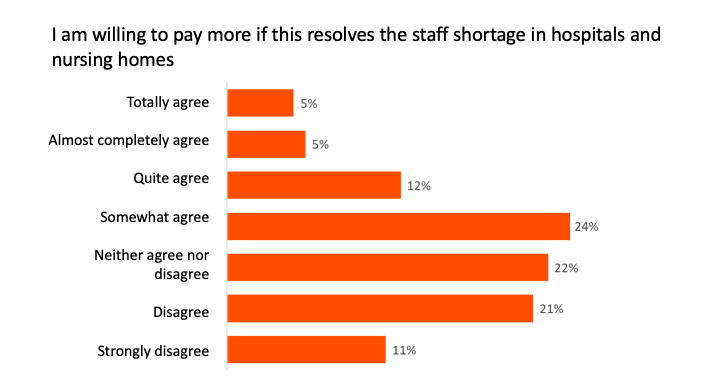 Loyalty with the insurer is less important than a lower premium
The research shows that the average Dutch person is very much price-driven when searching for health insurance. Almost 70% said that they would "switch directly to another provider at a lower premium with the same coverage". To which provider they switch, is of minor importance for a small majority of consumers in the survey (54%). The research shows that 38% are prepared to switch over this year, 28% remain and 35% still have doubts.
This flexible attitude towards the health insurer is further confirmed in the question "I think being loyal to my insurer is more important than a lower premium". This means that 44% disagree (completely), 21% are neutral and 34% entirely agree or somewhat agree with this statement. If the price are not taken into consideration, the choice of a health insurer has to do with, among other things, the "trust in a provider" (14%) and a "rapid settlement of claims" (12%).
More about this Health Insurance study
In this free orientation study, 1,200 consumers orient themselves online for 1 hour on desktop and smartphone on taking out health insurance. Which providers are found? What is the experience like? Who do they choose and why? The survey consists of 4,800 website reviews; every consumer answers 32 closed and 14 open questions.